Linda Dolson
Linda Dolson is a Certified Traditional Naturopath. She has additional certifications in Homeopathy and as a Neuro-physical Reprogramming specialist. She has been trained and certified as a Domestic Violence Counselor, Cognitive Behavioral Therapist, and a Life Coach. Ms. Dolson spent over twenty years as a manager at Macys. She is a former President of Safe passage and has been on the Board of Directors for 10 years. Today, Ms. Dolson is working as the Program Director and Counselor for Safe Passage.  As the counselor and health specialist, Ms. Dolson addresses the emotional and health issues of the Safe Passage clients who are women victims of domestic violence. She is able to discover their nutritional deficiencies and customize a nutrition plan, recommending the vitamins that correspond with their specific conditions.  She helps the women and children heal from the scars of abuse breaking the cycle of Domestic Violence by using the Neuro-physcial Reprogramming (NPR) Protocol that bypasses the conscious mind leading to the core of an illness or an emotional identity. Ms. Dolson transforms the women's emotional DNA, creating a healthy confident individuals. Linda can be contacted directly at her site: PerfectImageHealth.com
FOR AN APPOINTMENT CALL LINDA DOLSON: 818-232-7476
John A. "Jay" Faber, MD
is a clinical and forensic double board-certified psychiatrist with more than three decades of experience in Child, Adolescent and Adult Psychiatry and Pharmacological Management, treating patients in clinical private practices in Colorado, California and Georgia. Currently he is on the medical staff at the Amen Clinics in Encino, CA. 
In addition to his psychiatric education, Dr. Faber has taken an avid scientific interest in the mind-body connection and how to holistically care for both entities. From this passion, Dr. Faber has become board certified in metabolic medicine by the American Academy of Anti-Aging Medicine.  Furthermore, he is currently working on his master's degree in Integrative Medicine at George Washington University. With this additional knowledge, Dr. Faber has been able to address hormonal, toxic, inflammatory, metabolic, and immunologic conditions of the brain as well as other body systems.
Through diverse therapies including vitamins, minerals, supplements, traditional Eastern Medicine, and medications, Dr. Faber holistically treats his patients in a manner that promotes optimal change.  Bright, eager, visionary, and always looking for cutting edge treatments, Dr. Faber connects with his patients at a level that delivers hope, resilience, and inspiration. Such an approach fosters the values of health, vitality, and well-being. 
Dr. Faber has written the book, Escape; Rehab Your Brain to Stay out of the Legal System. Recognizing the high percentage of prisoners who suffer from mental illness and substance abuse, Dr. Faber has specifically written a book for them. In this document, Dr. Faber instructs the criminal how he/she can rehabilitate their brain such that they can make better sound choices, develop constructive relationships, and prevent future legal problems.
Before coming to the Amen Clinics, Dr .Faber served as Vice President and Medical Director for ValueOptions Public Service Division, North Texas, serving 1.1 million members. In this role, he created a new cost effective formulary that provided appropriate and effective pharmacological agents to its members.  
Prior to this position, Dr. Faber served as the National Medical Director for Humana's Behavioral Health Division.  During his stay, he initiated a medical and behavior integration system that supports patients' psychological as well as medical needs. In 2010, Dr. Faber received the "Century Award" from the Humana Board of Directors.
Sherry Lynne
For over 25 years, Sherry Lynne has been effectively soothing 'frazzled nerves' of people worldwide. Sherry's individual counseling programs equip and empower people from all walks of life. Motivated by a passion to help people reach their full potential, Sherry merges faith-based teachings with the practicality of everyday life…bringing hope, healing and restoration.
Sherry is a Certified Domestic Violence Counselor, Board Certified Biblical Counselor,  Certified Stress Management Consultant, Certified Grief Recovery Specialist and Certified Holistic Nutritionist, specializing in:
Biblical, Stress Management, Grief Counseling: Physical/Emotional/Domestic Abuse, Fear, Feeling Hopeless, Sadness, Anxiety, Overwhelmed, Frustration, Worry, Negativity, Job Stress, Family/Relationship Stress, Stress and College Student, Stress and Elderly, Relaxation and much more…
Amino Acid Therapy and Nutritional Counseling: If your stress or grief has been left unresolved for years, then in many cases medical conditions, chronic illness or disease may have developed. Sherry's services are not "one size fits all". Sherry personally monitors your unique biochemical imbalances through educated, professional, comprehensive assessments of diagnosed conditions and sub-clinical symptomatology for multiple health issues, disease prevention, management of chronic disease.
SherryLynneCounseling.com
FOR AN APPOINTMENT CALL SHERRY LYNNE: 818-232-7476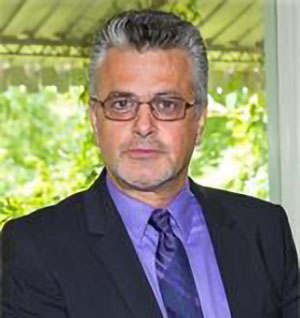 Reverend Jim Steele
Jim Steele has been called and anointed to be a prophet with an apostolic gifts for over 29 years. His ministry always brings God's healing grace and love to the brokenhearted, proclaiming liberty to the captives, recovery of sight to the blind, setting free those who are oppressed, and proclaiming the acceptable year of the Lord. He has been counseling hundreds of people and seeing the holy spirit transform their lives. A family man, been married for 30 years and very passionate to save and heal marriages, as well as teaching people how to live a victorious life. 
"For God so loved the world that he gave his only begotten Son, that whosoever believeth in Him should not perish, but have everlasting life." John 3:16.
If you would like for Jim Steele to come and minister at your gatherings please contact us at jimsteele@truelifekingdom.org
Heal from Shame, Anger & Fear;
Heal from Abuse & Harassment.
Heal yourself and you will heal the world.
Safe Passage Counseling Heals.
Your appointed time is now, that you deserve. Thank You for Reaching out to Join Us!