Linda Dolson – Program Director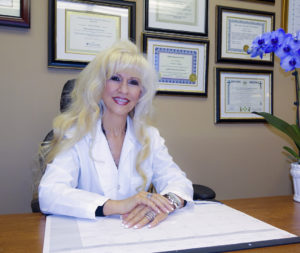 Linda Dolson is a Certified Traditional Naturopath. She has additional certifications in Homeopathy and as a Neuro-physcial Reprogramming specialist over 15 years. She has been trained and certified as a Domestic Violence Counselor. Ms. Dolson spent over twenty years as a manager at Macys. She is a former President of Safe passage and has been on the Board of Directors for 7 years. Today, Ms. Dolson is working as the Program Director and Counselor for Safe Passage.  As the counselor and health specialist, Ms. Dolson addresses the emotional and health issues of the Safe Passage clients who are women victims of domestic violence. She is able to discover their nutritional deficiencies and customize a nutrition plan, recommending the vitamins that correspond with their specific conditions.  She helps the women and children heal from the scars of abuse breaking the cycle of Domestic Violence by using the Neuro-physcial Reprogramming (NPR) Protocol that bypasses the conscious mind leading to the core of an illness or an emotional identity. Ms. Dolson transforms the women's emotional DNA, creating a healthy confident individuals. Linda can be contacted directly at her site: PerfectImageHealth.com
FOR AN APPOINTMENT CALL LINDA DOLSON 818-232-7476
---
The Program for Our Clients
Stepping Stones to a New Life is a program, which is designed to equip women and their children of Domestic Violence to be productive members of society, willing to give back and help other women and their children who are in the same situation. This program takes commitment, determination and willingness to change. With their new confidence and the support of the Safe Passage Team of Specialists, they will be able to move forward with a new successful life. The team brings their talents and expertise to transform the women and their children self-esteem by giving them the tools needed to overcome the scars of domestic violence and mental abuse. Each person will learn to let go of the past and to embrace the program so that the cycle of domestic violence can be broken. All women accepted for the program need to stay free from any serious relationships so the healing may be fully established.
"Stepping Stones to a New Life" program provides:
• Counseling Weekly
• Health Assessment and Nutrition Classes
• Physical and Dental Checkup
• Reconstructive Facial Surgery & Other Assessed Per Client
• Self Defense Class Weekly
• Structure Personal & Organizational Goals
• Computer Training.  Job Search Assistance.  Resume Writing.
• Transportation Expenses Provided
• Financial Workshop: Basic Finance. How to Handle Your Money.
• Interviewing Skills: How to Make a Good First Impression. Public Speaking.
• Children: Counseling, Mentors, and Supplies.
• Beauty: Make-up Work Shop.  Skin Care Products & Supplies Provided.
• Empowerment Training: "Beauty From the Inside Out" by Founder Trish Steele
• Housing Assistance: Donation of Supplies, Furniture, and Moving Expenses.