LUNCHEON, FASHION SHOW, HOLIDAYSHOPPING, ENTERTAINMENT& MORE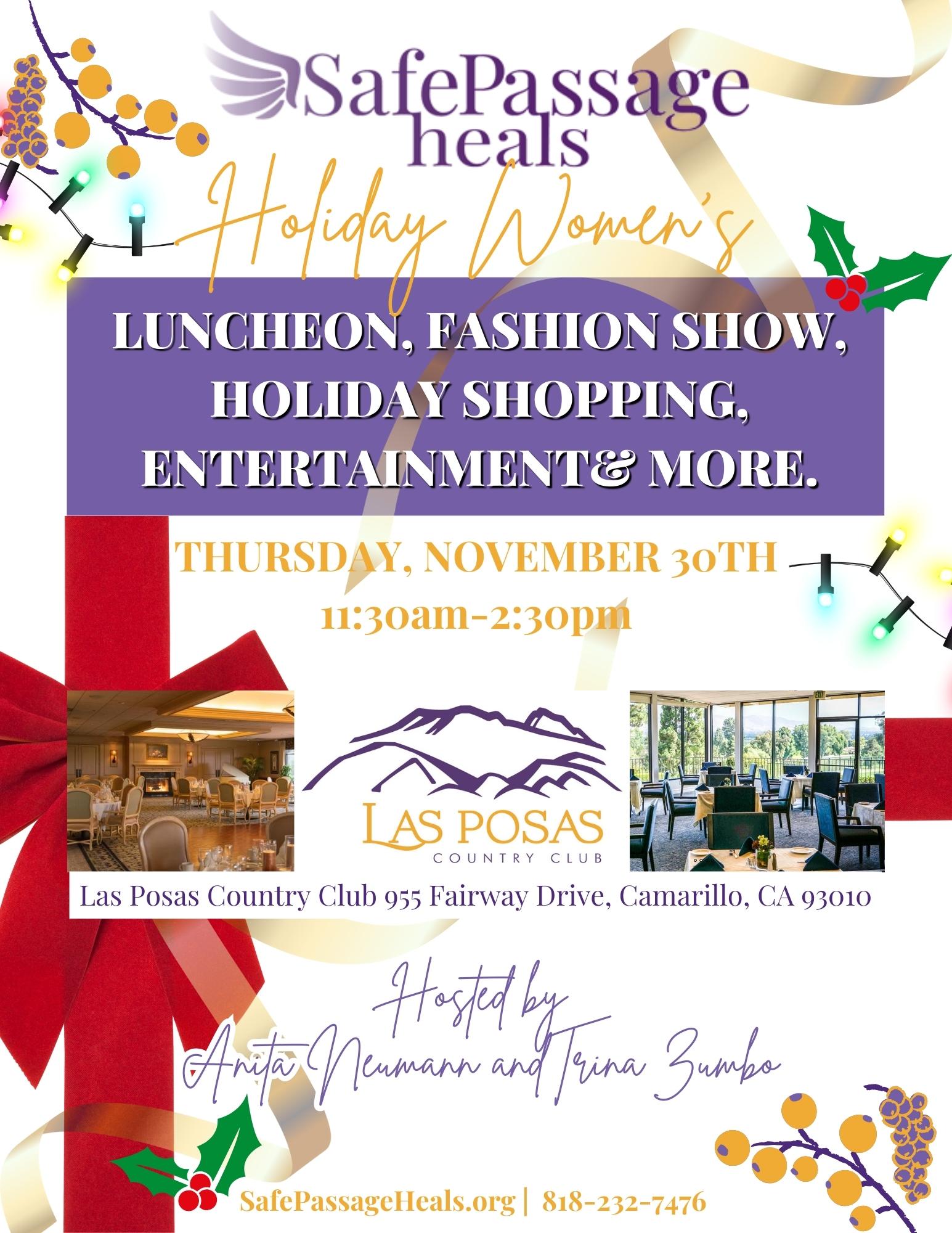 Join us for a special holiday luncheon at the scenic Los Posas Country Club as we come together to support a noble cause.
With the festive season approaching, let's spread warmth and hope by raising funds for women and children who are in dire need of safety and healing.
Date: Thursday, November 30th
Time: 11:30am – 2:30pm
Your hosts for the day, Trina Zumbo and Anita Neuman, are honored to welcome you and share the mission of Safe Passage Heals.
Every contribution will make a significant difference in the lives of those we aim to help.
Venue:Los Posas Country Club 955 Fairway Drive Camarillo, CA 93010
For more information or to RSVP, please reach out to Anita Neuman at (310) 382-0027.
For further insights into our organization and to make online donations,
or call us at 818-232-7476