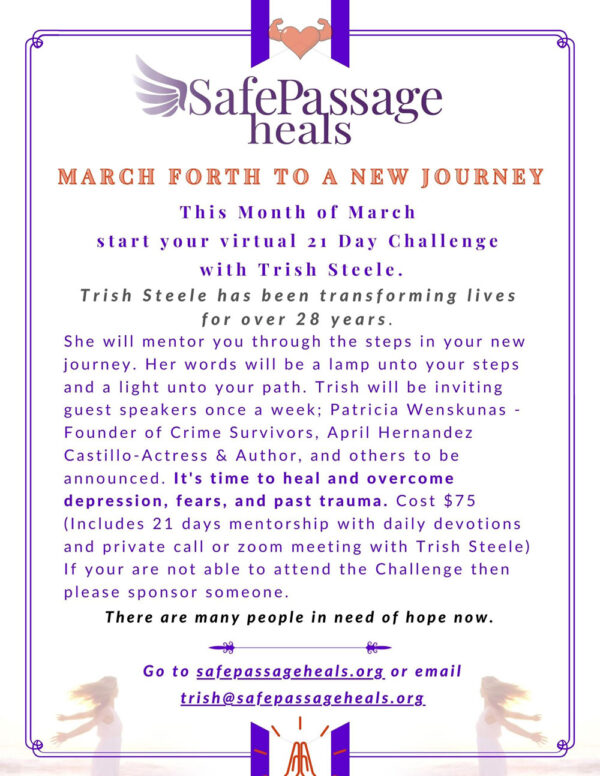 March Forth Donation
$

75.00
This Month of March
Start your virtual 21 Day Challenge with Trish Steele.
Trish Steele has been transforming lives for over 28 years.
She will mentor you through the steps in your new journey. Her words will be a lamp🔥unto your steps and a light💡unto your path. Trish will be inviting guest speakers once a week; Patricia Wenskunas – Founder of Crime Survivors, April Hernandez Castillo-Actress & Author, and others to be announced. It's time to heal and overcome depression, fears, and past trauma. Cost $75 (Includes 21 days mentorship with daily devotions and private call or zoom meeting with Trish Steele) If your are not able to attend the Challenge then please sponsor someone.
There are many people in need of hope now. 💜
Email trish@safepassageheals.org with any inquiries